Financial Planning For Establishing Wealth
Establishing the right foundation for wealth creation can see you eclipse the efforts of those on higher incomes and enjoy the benefits of exponential growth over the long-term.
Financial planning for a more confident and secure future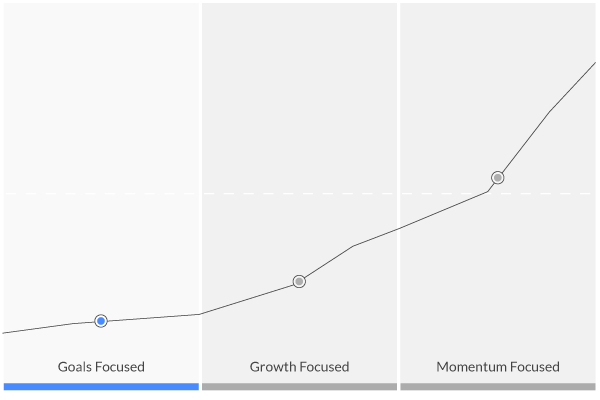 Most of us don't have the financial capacity to live life on our own terms. The constant pressure to conform to society's norms coupled with the high cost of living leaves us with little left over to forge our own path. But, not you! You do not want to be constrained by the monotony of the many! You value your independence and your aspirations, and you are prepared to put in the hard work and the planning to secure a more confident and prosperous future.
Building a foundation for financial growth
Compounding is a great equaliser in life. It requires time, not large amounts of money to work, but most people never get themselves in position to benefit from it. Establishing the right foundation for creating wealth can see you eclipse the efforts of those on higher incomes and enjoy the benefits of exponential growth over the long-term.
Satisfy your basic financial security needs
Prioritising emergency savings, consumer debt and retirement savings will give you financial confidence in the short and long-term and free up surplus funds.
Achieve short and medium-term financial goals sooner
Without the basics, unexpected expenses can derail financial security and bigger financial goals. With your basic security needs addressed, surplus funds can be directed to realising goals.
Establish the foundation for long-term financial growth
With the basics for financial security addressed you've achieved an important milestone and a consistent surplus you can use to generate a better return on your effort.
Financial planning for the future

At Wealth Seekers we don't believe for a minute that money concerns for the average family are brought on by a lack of effort or income – Aussies are some of the hardest working and well paid workers in the world. We do believe, however, that poor financial decisions and a lack of clear direction plays a key role in contributing to household concerns about money.
When it comes to improving our finances, we often think that earning more money is the answer. The truth is, it's not what we earn, but how much we're able to keep and how long and hard that money works for us.
Considering time is not a resource we can renew and money is, instead of working more, families should be putting their money to work for them.
Focusing on what we do with our money gives us greater control over our finances. With enough time to allow for compound growth, we can become less reliant on our own personal efforts to earn a living and more relaxed about the future as our money works for us to achieve a wealthy independence.
Families approaching their finances this way enjoy more time, money and happiness for their efforts.
What's included
The confidence you need to secure your finances and realise your goals sooner.
Specific strategies for increasing your savings, reducing consumer debts, cutting costs and improving the transparency of your superannuation and a logical framework for realising your larger goals — even if you don't think it's possible.
Dedicated financial adviser
Growing wealth doesn't happen overnight. It takes time, patience, and trust. We've structured our advice and services in a manner that provides clients personal attention and financial management support from an adviser that works with you from the start.
Forecasts and projections
Utilising budget and cash flow projects we can paint a picture of the long-term outcomes and how different strategic recommendations can help you achieve your goals.
Education first approach
As good as it is to have someone help you, the end goal is to do it yourself. After all, that's what financial independence is about, isn't it? That is why we take an education first approach to the advice we provide.
Financial services included
Who's this for?
People who want to achieve more
You're concerned that you aren't doing enough to ensure you're properly managing and growing your personal finances.
People who want to feel more confident about their finances
You want greater control of your finances, the decisions you make and a plan to make the most of what you're earning.
People who have some big goals to achieve
Whether it's settling down and buying a home, starting a family or business or something else altogether, you're looking for the financial support to get there sooner.
Make a start
Gain financial certainty, realise your goals sooner and have fun growing your wealth. It all starts with a free strategy session…
Or
* Sessions available Mon–Sat