Financial Planning For Building Wealth
Specific strategies for creating financial growth, reducing debt, minimising tax, increasing net wealth in superannuation and personal finances and building a legacy.
Financial Planning for the future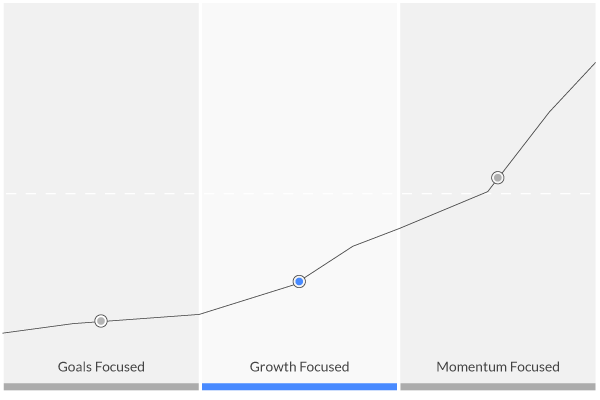 You and I have hit the lifestyle jackpot. We're living in a country where a family on an average household income (approx. $107,000) has the same potential, as a family on twice the income, to live a healthy, wealthy and happy lifestyle*.
When it comes to financial growth we often think earning more is the solution. However, it's how much we're able to keep and how long and hard that money works for us that will achieve greater financial growth.
With surplus income and a growth focused plan, you can achieve remarkable results and the effort you invest today will benefit you for years to come.
According to the Australian Unity Wellbeing Index, the nation's longest running and most comprehensive survey on happiness.
Using personal finances to grow your net wealth
Compounding is a great equaliser in life. It requires time, not large amounts of money to work, but most people never get themselves in position to benefit. The right foundation can see you trump higher incomes over the long-term to achieve far greater financial outcomes.
Invest available capacity for income and capital growth
Position surplus funds to earn income and capital growth to create wealth and security with less reliance on personal effort.
Incorporate investment and legislative structures
Increasing investment returns without increasing risk by utilising efficiencies that exist within the legislative framework of Australia's Banking, Investment, Superannuation and Taxation systems.
Contribute and reinvest to compound personal wealth
Directing surplus cash flow, investment income and utilising investment growth over time, will see your personal wealth snowball – getting bigger and bigger with very little effort on your part.
Financial planning for putting your money to work

Savings alone are not going to get you there! You need to grow your money in addition to earning an income.
Over time, compound growth will do a lot of the heavy lifting for you, and make you less reliant on higher risk investments.
As the old saying goes: "The best time to plant a tree was 20 years ago. The second best time is now."
Effective investing involves purchasing an asset that generates an income. When the income generated from the investment increases over time, the asset becomes more valuable.
Over the long-term, capital growth should be your main priority, but yield is also important, especially when you require income to help service the debt on a geared investment.
Risk vs. Return is a paramount consideration when investing. With the right asset allocation in place and an appropriate investment timeframe, returns on your investment portfolio can be increased without causing a correlating increase in the amount of risk.
It is important to support investment decisions with accurate financial analysis and goal-oriented targets. Otherwise, you can put yourself in a position where you incur unnecessary risks by chasing investment returns higher than you actually need.
What's included
The confidence you need to grow your wealth and create a legacy.
Specific strategies for creating financial growth, reducing your mortgage, minimising tax payable, increasing net wealth in superannuation and personal finances and building a legacy — even if you're uncertain of your financial potential.
Dedicated financial adviser
Growing wealth doesn't work overnight. It takes time, patience, and trust. We've done our best to structure our advice and services in a manner that provides clients personal attention and financial management support from an adviser that works with you from the start.
Forecasts and projections
Utilising budget and cash flow projects we can paint a picture of the long-term outcomes and how different strategic recommendations can help you achieve your goals.
Education first approach
As good as it is to have someone help you, the end goal is to do it yourself. After all, that's what financial independence is about, isn't it? That is why we take an education first approach to the advice we provide.
Financial services included
Who's this for?
Want to do more with your money
You're concerned that you aren't doing enough to properly manage and grow your personal wealth.
You want more than your parents had
You want greater control of your future, the direction your finances are taking and a plan for exceeding your current trajectory.
You want to look after your family
Having children definitely sharpens your focus when it comes to investing. You're trying to build wealth for your entire family, not just yourself, so that you can set your children up for a brighter future.
Make a start
Set a foundation for financial growth, put your money to work and enjoy building a legacy. It all begins with a free strategy session…
Or
* Sessions available Mon–Sat