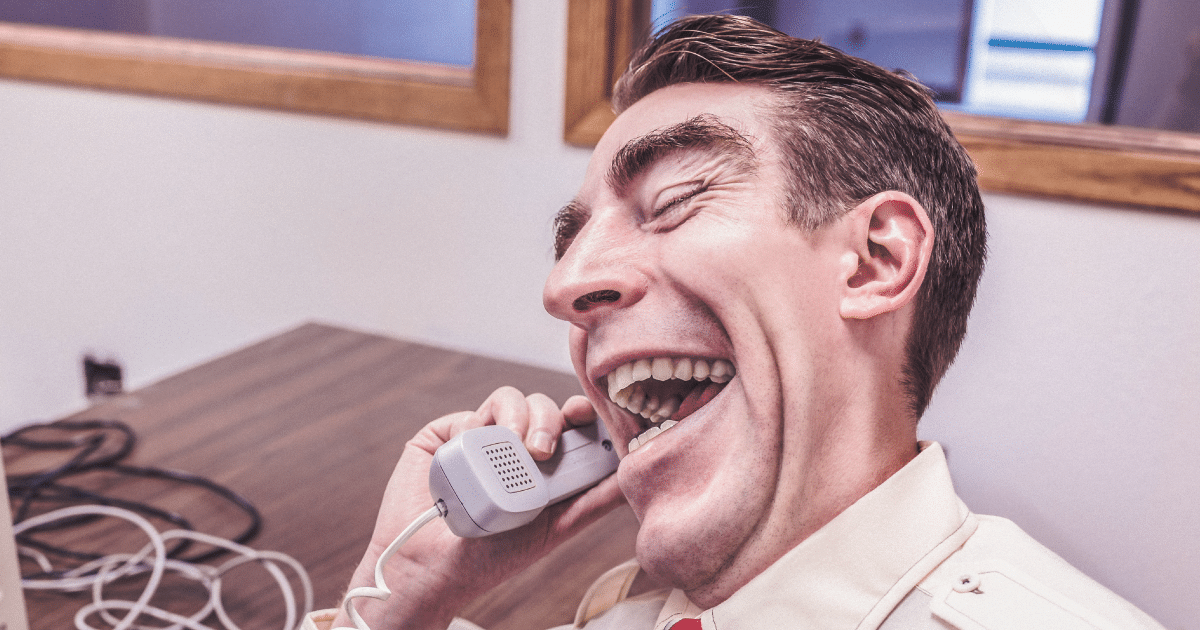 'I can still hear the tenuous echo of the words flying from his mouth as he spruiked his latest stock tip,' James said to his colleague, Bob, as he recounted the story of Tommy Demarco three days earlier in the cafeteria. 'Well, he had an audience, didn't he?' Bob commented before taking a bite of his sandwich. 'Indeed, he did,' chuckled James before asking Bob if he thought there was any merit in throwing a few dollars behind Tommy's latest recommendation.
There was a brief moment of silence as Bob took a deep breath and then shook his head.  'To be honest, watching Tommy is like watching a train wreck unfold before your eyes,' he said.  'There's just no helping this guy.  He never learns…'
The story of a smart, hardworking, well-paid career man whose investment approach was severely compromising his personal wealth
Bob knew a few guys like Tommy Demarco – smart, hardworking with a solid career and earning good money.  Where Tommy came unstuck, however, was that he always seemed to think he had the inside leg on some get rich quick scheme or that he was somehow in the know about a stock that's about to go vertical!
The problem is that this type of thinking is usually accompanied by an all or nothing approach.  Gambling, if you will, which typically goes hand in hand with the notion that, if something is a sure thing, what's the point of putting your money anywhere else, right!?
And this is where the real problem arose for investors like Tommy…
Bob, on the other hand, was clued up.  He'd taken the slow and steady route with his own finances.  With that said, Bob knew the potential of investing in the share market and he'd enjoyed a few strong gains from investing in single stocks in his time, though not on the same scale, or risk for that matter, that Tommy had.  You see, Bob never invested into anything that he hadn't done a little bit of research into himself or at least obtained a second opinion before committing his money, and he never invested more than a small portion of his overall portfolio in a single stock because he respected the importance of diversification.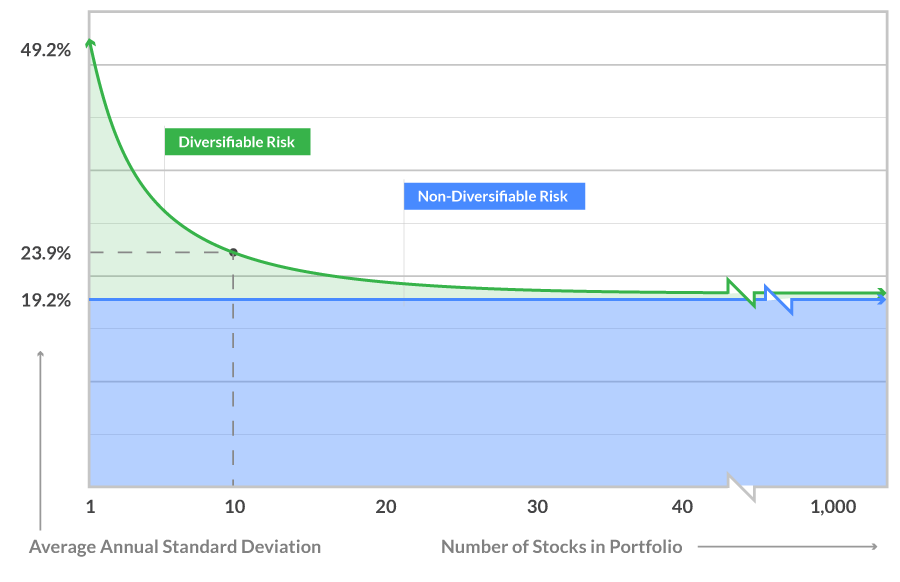 Investment risk can be reduced with diversification: Andy Sutton found that a portfolio should only need 20-30 investments to be well diversified. Once past the 30 stock threshold, every extra stock does not significantly lower risk.
A reputation for being a successful investor that was built on incredible luck
He knew Tommy had done well on a few of his sure things, but he also knew that Tommy was never shy about the winners!  In fact, Tommy's reputation with his colleagues was built on the back of an investment he'd made in his early twenties following a hot tip from his brother-in-law, Lewis Sanchez.  On that occasion, Tommy invested $5,000 in a start-up mining company that shot up twentyfold in a matter of weeks because of a rumour that they had discovered a huge nickel deposit.  Before the rumour was exposed as just that, a rumour, which of course sent the value of the stock plummeting back to earth, Tommy had cashed out with more than twenty times his initial investment in what was nothing more than an incredible stroke of luck.
Although Tommy was on top of the world in the weeks following this windfall gain and he made sure that everyone knew about his stock-picking prowess, the reality is that this was the worst thing that could've happened to him.  The size and speed of the gain left him thinking that this was the best way to invest.  You could say that, after this win, he was hooked!  And while this was undoubtedly the biggest gain he had ever achieved, it would be incorrect to say that he never backed another winner again.  After all, even a broken clock is right twice a day.
When the investment losses begin to outweigh the investment gains
Due to his own familiarity with the share market, Bob was able to follow other notable wins that Tommy had along the way.  There were a couple which Bob regretted not investing a small amount of money in himself, but, on the whole, he knew Tommy's losses far outweighed the gains, and Tommy was failing to realise just how much damage he was doing to the long-term growth of his finances.
'Did he say how much he put into this latest one?' Bob asked James, his voice trailing off as he braced himself for the answer.  James took a sip of his drink before he looked at Bob with a degree of incredulity.  '$30,000,' he eventually said with a heavy sigh.  'Wow!' Bob gasped as he fell back in his seat, eyes wide with surprise.  'Didn't he put a similar amount into that start-up medical research company which went to the wall at the end of last year?'  James stared at Bob blankly, and then furrowed his brow.  'You mean the blood plasma company?  I thought he cleaned up on that one before it went into a trading halt!?'  Bob shook his head.  'No, Tommy might have told you that, but I know for a fact that he lost nearly all his investment on that one.'  James breathed out a gush of air.  'Well, I guess Tommy figured he needed to double down on this latest hot tip to make up for what he lost on the previous one.'
There was another brief silence that descended over the table before Bob reflected on the futility of the situation.  'Thirty thousand dollars!' he reiterated out loud as he imagined the pain that would come with losing close to three months' salary on a single investment.  These weren't small numbers, he thought.  They were staggering!  And with the exception of the occasional gain here and there, Bob knew that Tommy was well and truly on a losing streak, yet, almost like an addict, he just couldn't help himself from chasing that next big score.
Bob was aware if he confronted Tommy about this latest investment is just like the three or four other ill-fated hot tips that had gone before it, Tommy would probably say: 'But, Bob, it's different this time . . .'  And it was this type of shoot from the hip approach to investing which was why Bob felt the need to address James' initial query with a strong degree of caution.
The fear of missing out on a potential investment windfall
'Going back to your earlier question about whether there is any merit in throwing a few dollars behind this latest recommendation from Tommy,' Bob began before taking a second to collect his thoughts.  'You know, James, I remember when Tommy doubled his money in the space of a few days on that tech stock some years back.  At the time, I'll admit that I questioned whether I was doing the right thing with my money because it takes me at least a few years to see anything close to those kinds of returns,' he said.  'I think we all questioned whether we were doing the right thing,' James echoed.  'Yeah,' Bob nodded. 'It's hard not to be sucked in when you see such tremendous returns in such a short amount of time!  But now, several years on, with Tommy's losses consistently mounting, I can see that slow and steady as she goes is the right way to do it . . . if only Tommy could see the same,' he lamented with a discernible hint of sadness in his voice.  'So, to answer your question, I would be very cautious about throwing any money at all behind anything that Tommy recommends because he's not investing, he's really just gambling on the share market.'
'Yeah, I thought as much,' James said as he scratched his chin suspiciously.  'I bet you Tommy got this latest idea from his brother-in-law, Lewis,' he speculated.  'Yeah, probably,' Bob replied.  'But, before Lewis, it was his old man, and tomorrow it will probably be some undiscovered investment guru he finds in an obscure corner of the internet.  Tommy is his own worst enemy.  He's always chasing a windfall gain at the expense of sensible returns.  Maybe one day he'll learn, but the chances are it will be too late for him to recover by then . . .'
Realising your long-term wealth had been impacted by the pursuit of spectacular investment returns
And, of course, Bob was absolutely right.  Tommy weathered another painful loss with this one.  Almost all of his $30,000 going up in smoke on another ill-fated punt on a single stock on the share market.  Shortly afterward, Tommy moved to another firm, so Bob lost regular contact with him.  As far as Bob knew, Tommy continued with his all or nothing approach to investing; however, the last time they ran into each other at a conference in Melbourne, Tommy had confided in Bob that he had met someone special, so he had to 'reign in' his investment activities as they were saving a deposit for a house.
Although Bob didn't say anything at the time, he couldn't help but think that Tommy would've had a deposit for a house ten times over by now if he'd just stuck with a more sensible and diversified approach to investing.
See the incredible story of Ronald Read, a janitor at J.C. Penney, who left behind a portfolio valued at $8,000,000+. He would research stocks at the public library, acquire ownership stakes, and then sit on them for decades, trusting compounding, diversification and low costs would work its magic. Original Wall Street Journal article, March 19, 2015
Even if Tommy had still wanted to chase his sure things from time to time, then he could've done so but just on a much smaller and less risky scale.  In any case, thought Bob, at least it seemed like Tommy was making some changes for the better and he hoped that this would continue as he knew it would be a huge shame if Tommy spent his entire life chasing that next big score.  Bob only wished Tommy had heeded his warning years ago because he would've saved himself so much unnecessary anxiety and heartache.
A lesson in chasing spectacular investment returns
As tempting as it might be to chase that windfall gain from a single stock that's tipped to skyrocket in value, for every person that manages to go all in on a winner, there are thousands of others chasing the same dream who end up backing a loser.
This Reddit discussion is full of insightful investment mistakes, that various people made. Because these stories are community-sourced their advice and slip-ups are honest and easy to relate to. After reading through a good deal of the comments, one user, SeattleDave0, talks about a situation where he invested in a sure thing. He explains, "That's nothing. I bought WPRT at $31.33/share on 9/16/2011, thinking gas is only going to get more expensive, natural gas is the fuel of the future, we'll start seeing fleets of vehicles with natural gas engines soon, etc. I just sold it at $4.58/share on 4/20/2015 after waiting 3.5 years for this stock to take off. That's an 85% loss over a period when the S&P 500 gained 83%." Sourced from the Reddit discussion board  'What is your biggest investment mistake'
Note: This information has been compiled from sources considered to be reliable, but is not guaranteed.
When there are so many variables at play that there's just no way of knowing which side of that ledger you'll be on.  That's why investing without diversification is really gambling!  So, make sure that you're an investor and not gambler, otherwise, you run the risk of being one of those people who end up losing their money because they backed the wrong horse.
Please note: past performance is not a reliable indicator of future performance.