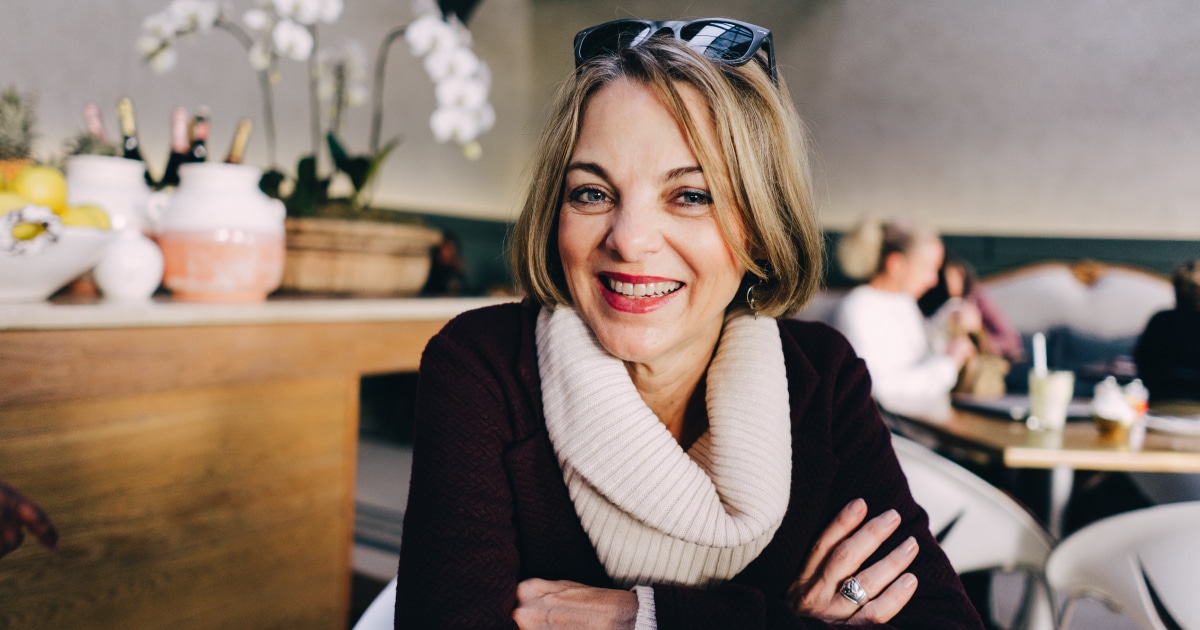 A financial advisor helps bring your money matters together
In our busy lives, it's easy to use money without thought.
It can mean that financial decisions are made unconsciously, but with the nagging sense that you should be doing more with your money.
It's no surprise that many people don't know where to begin. Budgets, bank accounts, mortgages, insurance, investment and superannuation all need your attention and can quickly become overwhelming. With their priorities and path forward unclear, many people end up doing nothing.
This is where a financial advisor can help. A good advisor understands that making planned, proactive financial decisions can be hard without support. But also knows that today, right now, your financial future is full of possibility and opportunity.
If you've been busy building a career, a home or a family, then you're positioned for financial success.
You've got an opportunity to build wealth in your personal finances, as well as in superannuation, and create the foundation you need to achieve your goals.
A financial advisor provides friendly guidance, smart strategies and integrated services. They can make financial decision-making simpler by setting up low maintenance strategies that support financial growth.
In essence, a financial advisor provides the expert support you need to confidently take control of your future.
Smart financial strategies
Most people have more financial advantages than they realise. It's not only your home and your superannuation that offer significant opportunities. There are many other ways you can grow your wealth by paying less or earning more money.
A financial advisor will begin by understanding your goals, priorities and challenges. Then, thoroughly investigate a range of financial strategies to see how they can benefit you.
An advisor will look at opportunities to use your equity or to invest better for a greater return. And make sure you're not parting with money you shouldn't be, by reducing tax, interest and fees.
It is important to understand how these strategies work together to increase your cash flow and help you work toward your goals. The right financial strategies will also consider risk minimisation, so your well-made plans are protected over time.
An appropriate financial strategy is thoroughly researched and tested by your advisor before being presented to you. You should also be able to clearly see how each financial strategy will work for you before you are required to make any financial decisions.
Once you're ready to put your plans into action, a financial advisor will work closely with you to implement your plan. Generally, a financial advisor will be supported by a team of financial experts who will coordinate everything needed to get you on track to financial security.
Strategies to help you reach your goals
Financial advice should consider your entire circumstances. Connecting the various aspects of your financial world can make managing your finances easier and less expensive. This also provides you an opportunity to take advantage of the many structural opportunities available to achieve savings in tax, bank interest, product fees, professional fees and risk to increase your net wealth.
A coordinated approach leaves you less reliant on investment performance to drive your wealth creation and the compound effect of integrating multiple wealth creation strategies can be significant.
In the financial world, results-driven strategies are comprised of many moving parts and a good financial advisor will generally investigate improvements in the following areas:
Investing better
It's true that investing can help you grow your wealth. But smart investing has nothing to do with luck. It's about making the right investments and committing to them long term.
A good investment strategy can remove the speculation and emotion from investing by recommending a diverse mix of well-researched options. In addition, an advisor can help you minimise investment fees and charges, and work to limit the effects of tax on your investment returns.
Reducing tax
If you find savings in your tax, it can free up cash that can be invested in your future. It's the simplest way to improve your lifestyle and increase returns on your investment portfolio.
The best possible results are often achieved by combining the expertise of a financial advisor and accountant. Working collaboratively, they can manage your investment and income sources to legitimately reduce tax.
Saving interest
If you've got a mortgage or any other debt, you've probably learned to live with a proportion of your repayments disappearing on interest. It's easy to feel like this is beyond your control, but you shouldn't just write this money off.
Structuring your loan correctly, then working to pay it off faster, will reduce the amount of interest you're charged. And you can get even more value from the money you save by investing it in your financial goals.
Reducing fees
Fees and charges are widespread in banking, superannuation, investment, insurances, lending, estate planning, advice and accounting. These fees are often buried or hidden, so it's not surprising that most people pay more in fees than they realise.
A single fee seems minor, but over time your fees add up. Their effect is compounded, eating away at your efforts to build wealth. A good financial advisor will take into account the fees you'll pay for products and services that are recommended to improve your financial position.
The anticipated outcomes should always far outweigh the cost of implementing advice.
Using equity
If you've been paying down your home loan, or your property value has increased, you're likely to have some equity in your home. You might even have thought about using your equity to finance large expenses, such as home improvements or a holiday.
But your equity is a powerful tool to accumulate wealth. You can use your equity to invest in assets you couldn't normally afford. And the income from investments can, in turn, help you to pay off your home sooner or work toward other financial goals.
Increasing cash flow
When you're running a household, it can feel like there's little money left over for the future. With mortgage payments, bills and living expenses, it may feel like money leaves your account as soon as it arrives.
Regardless of how much you earn, you'll find it hard to get control of your money without a solid plan. And the first step is understanding what's really going on in your personal finances.
A financial adviser will look at your cash flow situation and learn about your goals. You'll receive help to prioritise your financial commitments, search for surplus money and share insights into how this money can work harder for you.
Minimising risks
Sensible financial advice should reduce financial worries and minimise risk. Your income and other financial assets need to be protected so you can stay on track to achieve your financial goals, even if life changes suddenly.
A risk management strategy is designed to support your long-term goals. Your risks should be assessed across every part of your finances, including income, debt, investments and financial structures. Recommendations are then made to help you remove or minimise these risks.
An advisor can also help with estate planning to document a tax-effective plan for sharing your wealth after death.
Your financial success should be your financial advisor's highest priority
Finding the best and most cost-effective products for your needs is part of the advice process, but not all of it. An advisor's services should extend further…
It's best if an advisor is not working for the product provider, platform provider or bank or institution being recommended, so you can trust that their advice is transparent and in your best interest.
Further to this, improving your financial performance can also be achieved when every part of your financial management is aligned. A good financial advisor works directly with you, and brings together a team of financial professionals, to offer an integrated financial service that will enable your financial strategy to maintain momentum and focus.
Through coordinating and integrating your financial life, an advisor can alleviate many of the financial burdens carried by families.
A good advisor provides a comprehensive solution where you can work with a team you trust, under the guidance of the advisor who prepared your strategic plan.
Can a financial advisor help you feel confident about your future?
Financial advisors don't come in a one-size-fits-all package. They get different degrees and certifications. They come from diverse backgrounds and offer a wide range of services. Because of that, they can do much more than explain confusing jargon and help you pick mutual funds.
Simply put, financial advisors help you with all types of financial planning. That means they can help you with everything from budgeting to saving for retirement.
However, feeling confident about your financial future comes when an advisor takes the time to help you understand your options so you can make confident, informed decisions – in essence, making a commitment to quality advice, shared generously with their clients.
Talk to a Wealth Seekers advisor
We can help you feel confident about your financial future
Talk to us